Benessere e salute: The extraordinary topicality of Samuel Hahnemann's thought,it,Dr. Samuel Hahnemann's thought of extraordinary relevance,it,in the excerpts reported here of one of his letter to a patient,it,professional tailor,it,"The delicate human machine,it,…,en,It was not built to be subjected to a superlaper,it,Man cannot scramble his energy and his skills without paying pledge,it,The physique will end up suffering,it,Wellness of the plants of our gardens and terraces,it,useful homeopathic remedies,it,In the conference held in Milan the,it,June at the Botanical Museum in via Zubiani,it,Maria Franziska Rindler* explained that habitual cultivation methods involve a series of problems for the growth of plants,it,In particular,it,proximity of competing plants,it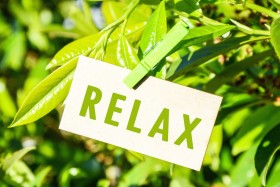 Di straordinaria attualità il pensiero del dottor Samuel Hahnemann (1755-1843)

negli stralci qui riportati di

una sua lettera ad un paziente

, sarto di professione.
"La delicata macchina umana […] non è stata costruita per essere sottoposta a un superlavoro: l'uomo non può strapazzare la sua energia e le sue capacità senza pagar pegno. […]
Il fisico finirà per subirne danni o addirittura la distruzione. Peggio ancora se il fisico si trova già in condizioni di debolezza. Si ricordi: ciò che non riesce a fare in una settimana, può tranquillamente farlo in due. […] Non è soltanto l'estenuante sforzo fisico che la danneggia quanto, maggiormente, la concomitante tensione mentale che, a sua volta, finisce per compromettere la tenuta fisica in un vero circolo vizioso. […]
Se qualcosa la infastidisce o la turba, non ci presti attenzione; se qualcosa è troppo per lei scelga di non averci niente a che fare; se qualcuno la incalza, le sta addosso, la vuol fare troppo sgobbare, rallenti e se la rida di questi matti che vorrebbero renderla infelice. Faccia solo quello che riesce a fare agevolmente senza sforzarsi eccessivamente; per quello che non è in gradi di fare, beh, non se la prenda più di tanto. […]
Parsimonia, limitazione del superfluo (due cose che il gran lavoratore non sa fare), ci mettono in condizione di vivere con maggiore comfort – in altre parole,in maniera più razionale, più intelligente, più in armonia con la natura, più allegramente, più serenamente, più in salute. Così si vive in maniera più saggia, piuttosto che lavorare senza un attimo di respiro, con tutto il nostro sistema nervoso costantemente sotto tensione. […]
Qualora altri dovessero sostenere che, per onore, siete obbligato a fare di più di quanto è giusto per le vostre facoltà mentali e fisiche, non consentite a voi stesso di fare ciò che è contrario al vostro benessere. Siate sordo alle lusinghe, alle lodi che corrompono. […]
Vivere felici con serenità d'animo e di corpo: per questo l'uomo è al mondo, e lavorare solamente quel tanto che gli assicuri i mezzi per vivere con gioia.
[…] Il continuo spingere a guadagnare sempre di più, procurarsi questa o quell'onorificenza, fare un favore a questo o a quel grande personaggio, è causa frequente di invecchiamento precoce. […]
Di quanto abbiamo bisogno per vivere? Di quanto cibo e bevande per rimetterci in sesto, di quanto per ripararci dal freddo e dal caldo? Molto meno che di un po' di coraggio. […]
Il saggio ha bisogno di ben poco. La forza di cui si fa saggio uso non ha bisogno di essere reintegrata dalle medicine.