Dai importanza all'informazione
Aiuta la ricerca e la divulgazione della scienza omeopatica
Hahnemannian homeopathy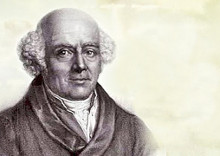 Homeopathy, born in the 18th century, is an open and interdisciplinary science which fits in the biomedical sciences and many other sciences. Cognitive science, umane, environmental, Physics, Chemistry, Epigenetics, consciousness studies, can provide models for understanding the disease beyond biomedical schema. The experimental method of homeopathy after more than two centuries remains unchanged in its formulation and is confirmed every day in clinical and more advanced studies of modern sciences.
The ideal healing is rapid restoration, sweet, lasting health, namely the removal of evil in its entirety as quickly, more safe and harmless and for obvious reasons. S. Hahnemann par. 2 "ORGANON"
IN EVIDENZA
Corso di formazione e clinica in omeopatia con perfezionamento nella ricerca omeopatica
In Milan from January
Accreditation
600 hour course accredited by the European Committee for Homeopathy (' E.C.H.) and the Liga Medicorum Homeopathica Internationalis (L.M.H.I.)
Competence
nella soluzione di casi clinici complessi nell'attività in equipe di ricerca in omeopatia nella comunicazione di un sapere integrato
.
Interdisciplinarity
per favorire forme di comunicazione
, coordination and integration between the different disciplines, with a systemic approach to knowledge of reality.
My proposal, by now impatient patient: to rip certain protocols and to bring homeopathy and a little more humanity in care that now seem scalcagnate or workshops of megastore where replace replacement parts: CONTIAMOCI and TELL EACH OTHER OUR. I am available to collect the medical stories anyone willing to rebuild its "homeopathic path". Thanks for the wonderful meeting who organized and who participated with their own experience, It was a beautiful example of "living network".

Silvia Chan (journalist)

The event which every year involves homeopaths, admirers and onlookers of homeopathy Hahnemann is the Day. Each year is named a country representative of the world of homeopathy, This year the country is Cuba .

Dr. Renzo G (President LIGA)

"Who asks questions, who is curious, is the one who feels the desire to understand what surrounds it and does not accept to live his own life passively."

Anna Mangiaracina 5a high school
The conception of the human body as a machine and mind as a separate entity is replaced by another idea that sees not only the brain, but also the immune system, tissues and even each cell as a living intellectual system. The evolution is no longer seen as a competitive struggle for existence, but rather as a dance in which the creativity and the continued emergence of novelty are the driving forces. And with the new emphasis on the complexity, networks and organizational pattern is slowly emerging a new science of quality

Fritjof Capra, Berkeley and Pier Luigi Luisi, Rome (experts in complexity science)

New professional goals based on the adequacy of performance promotion, on combating overdiagnosis, waste and futility perhaps to start. Performance that once seemed "scientifically based", and therefore always "due", now, however, are discussed and many of them deemed inappropriate.

Gianfranco Domenighetti (Economist and doctor in social sciences)