13° Volume, La Materia Medica Viva di George Vitoulkas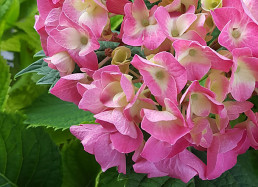 The strength of the science of homeopathy expressed in modern language,it,For information,it,I am excited and proud to present George Vithoulkas's live medical matter in Italian,it,The translation work of this great work came to the thirteenth volume,it,it was demanding,it,rich and exciting,it,I met page after page the remedy that from time to time presented to me in all its facets in such a dynamic and alive way,it,that it was difficult for me to interrupt the reading,it,The adjective "alive" of this medical matter is the most targeted the author could propose,it,The reader will already notice the first remedy that learning and knowledge as they are proposed will be clear,it.
Per Informazioni: Tel: +39 02 28 27 464 Cell: +39 333 92 94 777 Email: info@omeopatiabelladonna.it
Sono emozionata e orgogliosa di presentare in lingua italiana la Materia Medica Viva di George Vithoulkas. Il lavoro di traduzione di questa grande opera è giunto al tredicesimo volume; è stato impegnativo, ricco ed entusiasmante. Ho conosciuto pagina dopo pagina il rimedio che di volta in volta mi si presentava in tutte le sue sfaccettature in maniera così dinamica e viva, che mi era difficile interrompere la lettura. L'aggettivo "Viva" di questa Materia Medica è quanto di più mirato l'autore potesse proporre. Il lettore si accorgerà già dal primo rimedio che l'apprendimento e la conoscenza così come sono proposte risulteranno chiare, Simple and "live",it,I wish to give voice and support to the dozens of dozens of doctors who work with courage and dedication to the spread of classical homeopathy,it,Homeopathy is now introduced in the field of therapeutics,it,We feel the urgency and the need to deal and measure ourselves as well as with the great specific themes of homeopathic science also with the burning arguments of the effectiveness and effectiveness of the treatment,it,In remedies we have to see patterns rather than symptoms,it,But be aware of seeing the real and not those of your imagination,it,Once the scheme of your remedy, you are able to recognize it much more easily in the patient "cit,it,George Vithoulkas,en,scientific homeopathy,it. Desidero dare voce e supporto alle decine e decine di medici che lavorano con coraggio e dedizione alla diffusione dell'Omeopatia classica. L'Omeopatia è ormai introdotta nel campo della terapeutica, sentiamo l'urgenza e la necessità di confrontarci e di misurarci oltre che con i grandi temi specifici della scienza omeopatica anche con gli argomenti scottanti della effettività e dell'efficacia della cura
NEI RIMEDI DOBBIAMO VEDERE SCHEMI PIUTTOSTO CHE SINTOMI, SIATE PERÒ CONSAPEVOLI DI VEDERE QUELLI REALI E NON QUELLI DELLA VOSTRA IMMAGINAZIONE. UNA VOLTA COMPRESO LO SCHEMA DEL VOSTRO RIMEDIO SIETE IN GRADO DI RICONOSCERLO MOLTO PIÙ FACILMENTE NEL PAZIENTE" Cit. George Vithoulkas.