ERNESTO BURGIO DOVE SI CONTAGIA, ERRORI DA NON RIFARE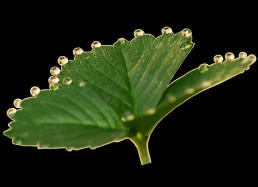 Mentre altri parlavano di influenza e di virus sopravvalutato, con esposizione mediatica degna di influencer della sanità, Ernesto Burgio è uno di quei medici che in questa crisi da coronavirus ha detto poco, e solo se interrogato.
Pediatra, esperto di epigenetica e biologia molecolare.
Quanto dura la condizione dell'asintomatico? As far as they can infect without knowing it,it,Guide to reading and interpretation of Covid-19 data,it,Goal of this short guide e,it,to provide a useful tool to understand the data available on the Covid-19 pandemics in Italy and their information content,it,accessible by anyone who needs it,it,Indeed,it,Before starting any type of analysis, it is necessary to understand the limits of the data we have,it,First of all, we will address some problems relating to,it,A systemic medicine,it,The reading of this text drawn up by Dr. Lucia Gasparini,it,With the contribution of Ciro d'Arpa,it,Giuseppe Fagone,it,Roberto Gava,ku,Francesco Marino,it,Raffaella Pomposelli,it,Antonella Ronchi,it,Andrea Signorini,it,allows you to take a look at the,it?
La contagiosità dura nell'asintomatico circa 10-15 giorni ed è più grave nei primi 3 o 4, ma il virus resiste comunque in gola circa una settimana. Nelle persone che si ammalano la contagiosita
varia da 20 to 40 giorni, a seconda della gravità del quadro: in quelli gravi rimane significativa anche durante la convalescenza, ma è chiaro che la contagiosità massima è nel periodo iniziale.