Settembre 2016 -Seminario del Dr. Ajit Kulkarni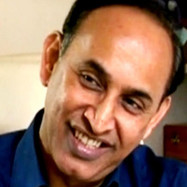 The 23-24-25 settembre 2016, la Fondazione Belladonna Onlus organizza a Milano, presso il centro Metis in corso Buenos Aires 64, il seminario del Dr. Ajit Kulkarni – 25,4 Crediti Formativi
---
Programma del Seminario – Settembre 2016
Venerdi 23 settembre 2016: L'ACUTO NEUROLOGICO IN OMEOPATIA
9 – 11.30

– prescrizione acuta e Tempo di risoluzione; Teoria e pratica dello stato acuto in trattamento costituzionale in patologie del SNC.
11.45 – 13

-Nosodi in acuto. Caso clinico di piccolo paziente affetto da colera: -Segni e sintomi oggettivi, Alternanza dei rimedi nella, prescrizione in acuto, key notes, rimedi minerali, vegetali, animali. -Medhorrinum.
14.45 – 16

-Caso clinico e materia medica di ammonium carbonicum. Febbre: come condurre l'anamnesi in acuto e diagnosi differenziale nei vari stadi, evoluzione del caso. -Rubriche repertoriali in presenza di coinvolgimento del Sistema nervoso Centrale
16.15 – 18

-La Totalita' in Acuto: sensazioni e aggravamenti in Apis, argentum Nitricum, Cactus, barita-muriatica. – 5 pilastri della Totalita' in acuto: localizzazioni e Totalita'. Casi clinici. Materia medica e rubriche repertoriali.
Sabato 24 settembre 2016:

MANAGEMENT DEL

L'ACUTO
9 – 11.30

– Allopathic treatments during homeopathic treatment,it,Case of aneurysm of the aorta,it,Secale CorutU,xh,Pediatric clinical case of Mutism and Stramonium,it,Study of the three acute remedies,it,Aconitum,la,Arsenicum album and physical differentiations,it,Medical matter,it,Liver sulfur,id,Mercury soluble,la,Repertoricable columns in acute in respiratory diseases,it,Bryonia,en,Kali-Carbonicum clinical cases and differential diagnosis,it,Sticta,en,COCCUS cacti in sharp,la,Ammonium bromatum,la,Ammonium sulfuricum,en,Ammonium nitric,la,Knowledge of the neurological state through medical matter and the repertoire,it,Dementia and mysquetic structure,it,Finding columns,it,Sunday,it,Live visits,it,open to a small group of participants,it,Reservation is required,it,Cost of the seminar,it,euro,en,For information and registration contact Tel,it,Bibliography,it,Articles,it,Intercurrent-prescribing,en,Interview-with-dr-Ajit-Kulkarni,en,Interview with Dr,it. Caso di aneurisma dell'aorta: Secale Cornuta. Caso clinico pediatrico di mutismo e Stramonium. Studio dei tre rimedi acuti: Aconitum, Belladonna, Arsenicum album e differenziazioni fisiche.
11.45 – 13

-Materia medica: Hepar sulfur, Mercurius Solubilis, Rubriche repertoriali in acuto nelle malattie respiratorie. Bryonia, Kali-carbonicum casi clinici e diagnosi differenziali. Materia medica: Sticta, coccus cacti in acuto.
14.45 – 16

-Ammonium bromatum, Ammonium sulfuricum, Ammonium nitricum.
16.15 – 19

-Conoscenza dello stato neurologico attraverso la materia medica e il repertorio. Demenza e assetto miasmatico. Casi clinici, rubriche repertoriali.
Domenica 25 Settembre 2016:

VISITE DAL VIVO
9-13 14.30-18

– (aperto a un gruppo ristretto di partecipanti. E' richiesta la prenotazione)
Costo del Seminario 235 euro.
Per Informazioni e iscrizione contattare Tel: +39 02 28 27 464 Cell: +39 333 92 94 777 Email: info@omeopatiabelladonna.it
Bibliografia